Life is a song. Love is the music. ~Author Unknown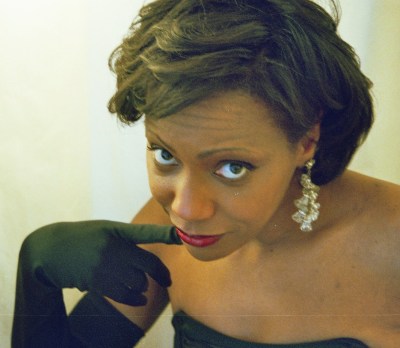 Willetta covers a musical range that spans from the romanticism of swing and the cool grooves of modern and pop jazz to the playful and sassy humor of the blues.
Combine this with a bit of love for Latin and the energy of the basin street bands of New Orleans and you have got the right mix for an emotional event of pure listening pleasure.
Below is a list of just a few of the favorites. Each one is performed as an original interpretation. Each one has a voice and message of it's own.
A sample of Willetta's repertoire
Pop, Groove, Soul
Just the two of us (Bill Withers)
Killing me softly (Roberta Flack)
On broadway (George Benson)
Summertime (George Geshwin)
Aint no sunshine (Bill Withers)
Hit the road jack (Ray Charles)
Sunny (Bobby Hebb)
Fever (Davenport/Cooley)
This masquerade (Leon Russell)
Ballads
Round midnight (Thelonious Monk)
Lover man (Davies/Ramirez/Sherman)
Good by porkpie hat (Charles Mingus)
Misty (Errol Garner)
Favorite things (Hammerstein/Rogers)
You dont know what love is (Ray/Depaul)
Autumn leaves (Gerswin)
Imagination (Van Huesen/Burke)
Latin
The girl from Ipanema (Carlos Jobim)
Dindi (Carlos Jobim)
Wave (Carlos Jobim)
Summer samba (Valle/Valle/Gimble)
How insensitive (Carlos Jobim)
Black Orpheus (Carlos Jobim)
Song for my father (Horace Siver)

Blues
Route 66 (Bobby Trou)
Mercy mercy (Johnson/Zawinul)
Miss Celie's blues ( Jones/Temperton)
Basin street blues (Spenser Williams)
Black coffee (Webster/Burk)
Angel eyes (Brent/Dennis)
Swing
All of me (Simon/Marks)
Bei mir bist du scheen (Jüdisches Traditional)
How high the moon (Hamilton/Lewis)
Satin doll (Duke Ellington)
Take the A-train (Strayhorn/Gaines)
Don't get around much any more (Duke Ellington)
I cant give you anything but Love (Fields/McHugh)
Lullaby of birdland (George Shearing)
Love for sale (Cole Porter)
Sunny side of the street (Fields/McHugh)
Bye bye black bird (Dixon/Henderson)
Shiny stockings (Frank B.Foster)
Making whoppee (Donaldson/Kahn)
Have you met Miss Jones (Rogers/Hart)
Honeysuckle rose (Razaf/Waller)
My heart belongs to daddy (Cole Porter)
But not for me (George Gerswin)
Christmas songs
Jingle bells (J.L.Pierpont)
Let it snow (Cahn/Coots)
Rudolph reindeer (May/Marks)
Santa Claus is coming to town (Coots/Gillespie)
White christmas (Irving Berlin)
Winter wonderland (Smith/Bernard)
The christmas song (Mel Torme)